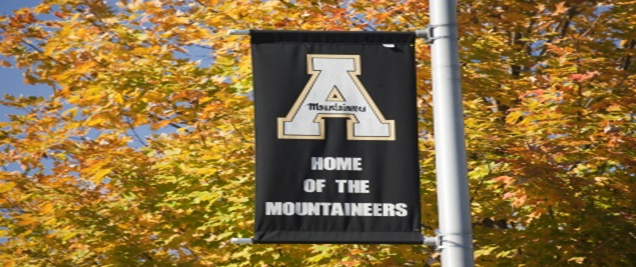 Workshops are available to any employee wishing to learn more about the 2019 Annual Enrollment process or those seeking assistance with completing annual enrollment. To register for an annual enrollment workshop please visit workshop scheduler.
2019 State Health Plan Comparison
Open Enrollment is the perfect time to review your benefits options and consider whether your current benefit choices are still the best fit for you, or whether you should make changes for 2019.
The upcoming enrollment period is from September 29 to October 31. You will enroll for both your State Health Planand your NCFlex benefits. Your new elections will go into effect January 1, 2019. You may not make annual enrollment elections prior to September 29, 2018.
WHAT'S NEW FOR 2019
It's important to review your benefit options each year so you can choose the benefits that are right for you. Below are highlights of what's new for 2019.
Health Benefits
There is no increase to premiums for 2019.
The 80/20 Plan's out-of-pocket maximum has changed from a separate medical and pharmacy out-of-pocket amount to a combined medical and pharmacy out-of-pocket maximum.
There has also been a change in the 80/20 Plan's specialist and inpatient hospital copay.
The wellness incentives offered under the 80/20 Plan for Blue Options Designated specialists and hospitals have been discontinued.
The tobacco attestation premium credit activity has changed for tobacco users who want to reduce their monthly premium. Now, tobacco users must commit to visit a CVS Minute Clinic for at least one tobacco cessation counseling session within 90 days after the last day of Open Enrollment or risk losing the monthly premium credit.
The State Health Plan online enrollment system has a new name ― eBenefits. Log into eBenefits to enroll and make changes to your coverage.
New Hires who just completed enrollment must still complete the 2019 annual enrollment process to maintain the same level of coverage elected in 2018
NCFlex Benefits
Premium rates for Critical Care Insurance are lower in 2019.
The annual contribution for the Health Care Flexible Spending Account (FSA) is $2,650 for 2019.
During Open Enrollment, you may enroll or increase your Cancer and Specified Disease Insurance coverage without providing Evidence of Insurability (EOI).
To learn more about your options, visit www.shpnc.org for information about your health benefits and www.ncflex.org for information about your NCFlex benefits.
WHAT YOU NEED TO KNOW AND DO
As you consider your needs for the coming year and decide which benefits to elect, remember the following:
1. If you are enrolled for health coverage under the State Health Plan, you and your eligible dependents will be automatically enrolled in the 70/30 Plan. If you want to enroll in the 80/20 Plan, you must actively enroll through eBenefits during Open Enrollment.
2. If you want to reduce your premium under any of the plans offered by the State Health Plan, you MUSTcomplete your tobacco attestation by October 31, 2018. If you fail to take action during Open Enrollment, your monthly premiums will be considerably higher in 2019.
3. The Flexible Spending Accounts (FSAs) require re-enrollment every year, so if you want to participate in either or both of the FSAs, you must make your election during Open Enrollment:
The 2019 Health Care FSA maximum annual contribution limit is $2,650.
The 2019 Dependent Day Care FSA maximum annual contribution is $5,000.
Don't forget, any unused Health Care FSA funds in your account at the end of the calendar year, up to $500, will be rolled over into the next plan year as long as you have a minimum balance of $25.
4. If you aren't enrolled currently in Vision coverage, you can enroll in the Core Vision Plan at no cost. It provides a wellness exam for $20 plus discounts on materials.
5. The NCFlex Program provides $10,000 of Core AD&D coverage at no cost to you, but you must enroll to have coverage. If you are already enrolled, you do not need to re-enroll.
6. If you enroll in Group Term Life Insurance, your rate will be based on your age as of January 1, 2019. If you move up in an age bracket during 2019, you will see the new rates appear in your January 2019 paycheck.
ENROLL IN ALL YOU BENEFITS IN ONE PLACE
Log into eBenefits beginning September 29, 2018, to enroll or make changes to your 2019 benefit elections. You can enroll in or update the following benefits:
Health

Dental

Vision

Cancer and Specified Disease

Critical Care

Accident

Core AD&D

Group Term Life

Voluntary AD&D

Flexible Spending Accounts
If you experience problems enrolling or logging into the eBenefits system please contact a Benefits Representative at 828-262-7872, 828-262-6485, or 828-262-6769.
IF YOU DON'T ENROLL
Health Benefits
If you do nothing, you and any currently covered dependents will be automatically enrolled in the 70/30 Plan under the State Health Plan. In addition, you will pay a higher premium in 2019 for not completing the tobacco attestation.
NCFlex Benefits
You generally will receive the same coverage in 2019 as you have in 2018 (provided that coverage is available to you and your dependents), except for Flexible Spending Accounts.To participate in either FSA, you must make an active election, even if you currently participate in one.
On Target to Reach Your Retirement Goals?
During Open Enrollment, you'll be thinking about the health benefits you need for the coming year. It's also a good time to think about your retirement benefits.
National Retirement Security Week is October 21 – October 27. This week is the perfect time to consider your participation in the UNC retirement program and whether you are on target to reach your financial goals. For activities and ideas, go here. In addition, take advantage of these UNC resources:
There are plenty of myths about saving for retirement. Don't fall for them! To learn more – and to make sure you're on the right track – click here.
UNC's Supplemental Retirement Plans offer another way for you to boost your savings even more. To learn more about the UNC Supplemental Retirement Plans and how they can help you reach your personal retirement savings goals, go to www.northcarolina.edu/hr/unc/benefits/retirement/index.