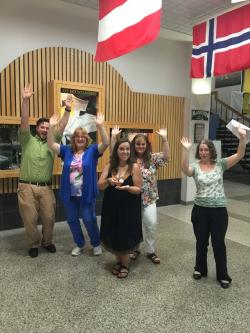 Fall 2018 Professional Development Opportunities
View the Elevate Your Learning catalog for Fall 2018.
Applications for the Peak Leadership Development program are now available.
What is Learning and Organizational Development?
Professional development is an ongoing process that shapes the future of our university and provides individual employees with the knowledge, skills, and empowerment to further their career. We strive to:
Align learning opportunities and topics to support the Unversity's strategic initiatives.
Align training and development proramming to organizational labor resource needs.
Align resources to employee performance plans.
Reach the underserved with professional development resources and provide opportunities for growth that are relevant to all positions and careers.
Ready to learn more? Programs are open to ALL employees, free of charge, and are considered paid work time! Register for our traditional classroom workshops at workshops.appstate.edu.